Product Review: The Fujitsu ScanSnap iX500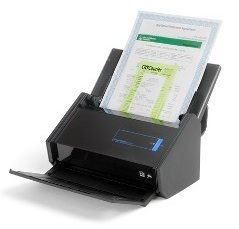 Our clients often ask, "Shouldn't I just scan everything and go paperless?" My first thought is that there is probably a lot of paper that should be purged first. My second thought is that, for what's left, your standard flatbed scanner is not going to cut it. The Fujutsu Scan Snap iX500, however, will.
If you've got stacks of paper, the Snap Scan can handle it. Thanks to Fujitsu's roller technology, the Snap Scan has broken the 20 page barrier and can scan FIFTY pages at a time, at the rate of 25 pages per minute. The roller has it's own gears and motors, that can detect if two pages go through at a time. Speed with intelligence is a highly prized combination with us.
Fujitsu is no stranger to scanning technology. They have been making hardcore business level big production scanners for 30 years and have been inside the consumer market for 9 years.
This product is perfect for our clients with home based businesses in finance, real estate, law, or any business with lots of contracts.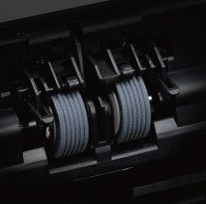 The software and scanner can convert a contract into Word and then back into a pdf, which gives your documents tremendous versatility. The software is a seamless hybrid between mac and pc.
When we are working with a client on their home office one of the major challenges we encounter are business cards, lots and lots of business cards. The client usually wants to keep them, but it is not realistic to think they are ever going to go through them again. For those cards, you can stack 10 at a time in the holder.  The Snap Scan imports each card, using Card Minder. The software captures both sides of the card and can automatically extract information from the card to make an editable contact for export to programs including Excel, Outlook Express, and Salesforce.
The technology on this scanner is as advanced as it gets, but no special training is required. It scans with just one button.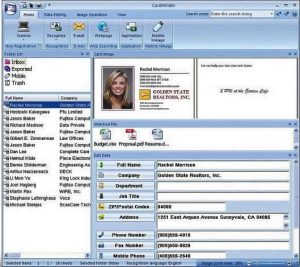 If you were hoping to get a fax machine and printer with this product, forget it.  It just does the scanning, but it does it very well.
The Fujitsu ScanSnap iX500 is an outstanding scanner, but at over $400 it's not for everyone. However, for small business owners and people who work from home, the Snap Scan is an investment that can save time, space, and stress.
.