Product Review: Grid-It!
The Grid-It! by Cocoon is one of those organizing products that folks get excited about on sight. "Ooh, what's that?" It really is like nothing else. It's essentially a board, of various sizes, with elastic straps, cris-crossing it, in various configurations. It's useful for holding and organizing all sorts of things, but here are my favorite uses.
I was actually given my first Grid-It! by a client a couple years ago and had chosen to use it for one very specific function: networking stuff. I belong to a Stamford chapter of BNI (Business Networking International) and there are always a few loose items I bring to every meeting. Upon further experimentation, I have still found that that is what the Grid-It! is best suited for: a few loose items. In this case it's a pack of business cards, a name tag, and a couple pens.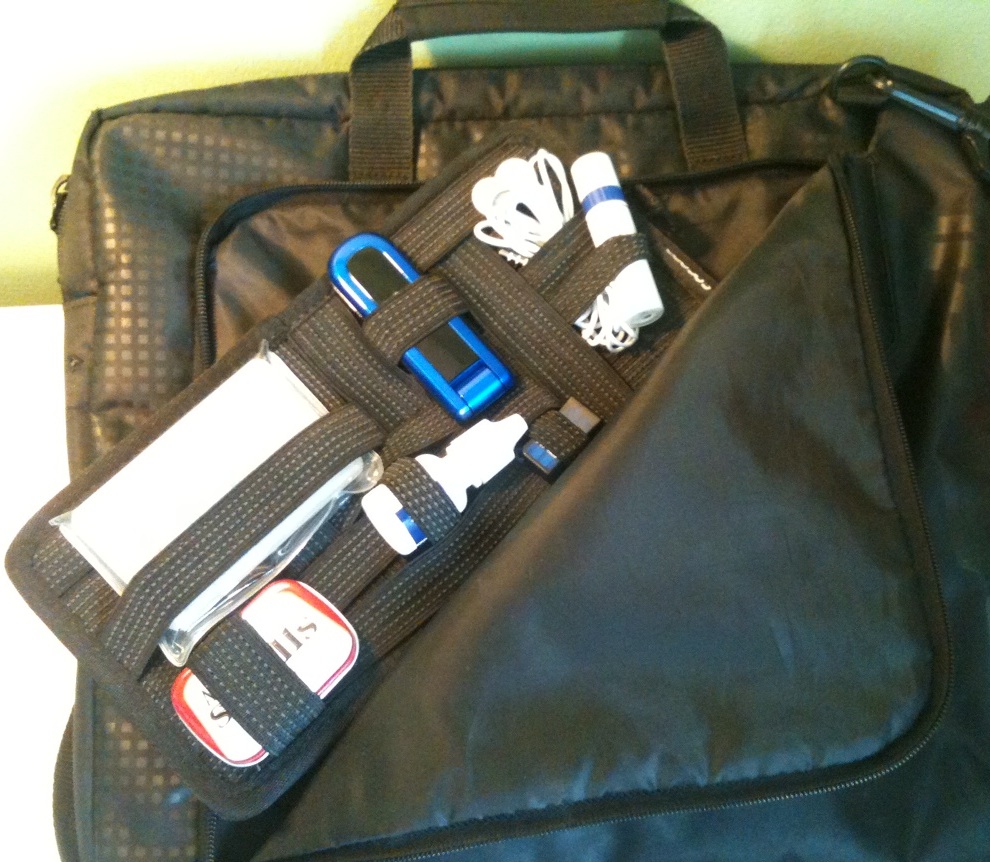 Recently, I experimented with a smaller and a larger-sized Grid-It!. The smaller one I put to use in my laptop bag. There are always a few loose items that bunch up in the bottom of my outer pocket. What the Grid-It! does is spread these items out in one flat format, that plays nicely with others. Items are more visible and easily accessible. Despite their accessibility, these items are very snugly secured, because the straps appear to have rubber thread running through them. In this one little Grid-It!, I have an internet adapter, a flash drive, earbuds, eye-drops, lip balm, mints, and a mobile clean & go, which I featured a few weeks ago. Nothing goes missing!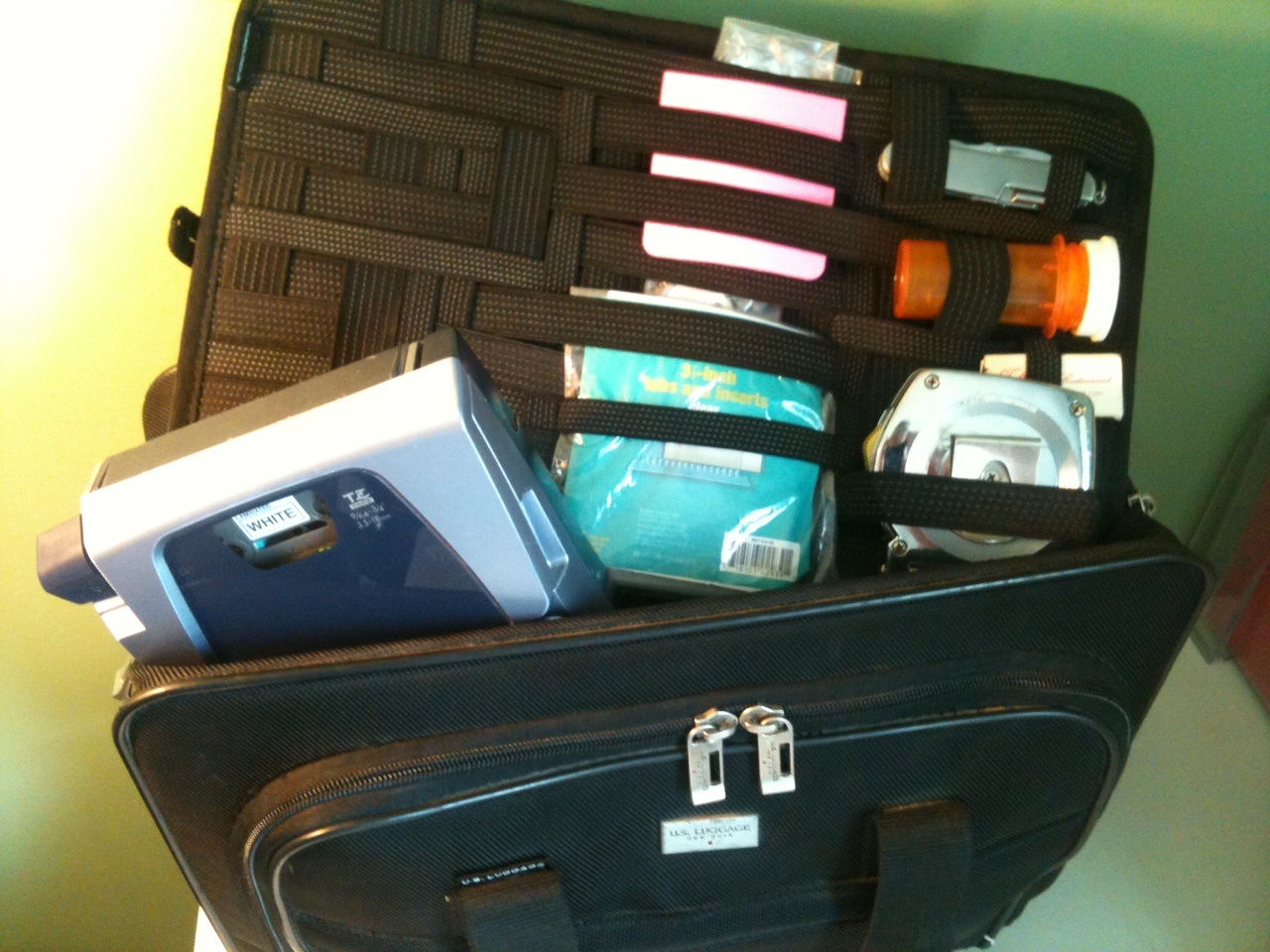 I didn't think I was going to have a use for the large Grid-It!, but I had an epiphany. You don't have to use every part of the Grid-it! for it to still be valuable. Case in point: my work bag. My work bag already has an outer pocket for pen's, pads, and other obvious items, but I have always had, again, a few loose items. These loose items needed to share space with my Brother P-Touch, which wasn't going to fit in the straps of the Grid-It!, but I decided that's OK. Why? Because even if half of the Grid-It! goes to waste, I am benefiting by having the loose items spread out on the board. They fit in the bag better, and they are more visible and accessible. This is what it means to be organized.
There are many videos on You Tube, showing how to use the Grid-It! and they always seem to start with using it for a smart phone. I don't see ever using it for a smart phone, because I am always going to want it more handy. The videos also show iPads being stuffed into the Grid-It!. Again, that seems unlikely, as anyone I know with an iPad already has a container that serves them well. My point is, you don't need to make up stuff to use the Grid-It! for. It is absolutely perfect for organizing those few loose items that need a home. I'm a big fan.