Product Review: Ogami Notebook, lefties' friend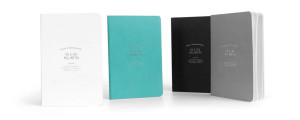 OK, so this is really a repeat product review of a product from a line of products, I featured in my last product review.
Confused?
Doesn't matter. This won't take long.
The stand out product from the line of the See Jane Work products was the Ogami notebook. I stated that while I don't think much of spiral notebooks, this one was so good that I wanted to find a purpose for it. Well, I did.
I gave it to my wife, Susan, who is taking a class at UConn in Stamford. She loves this notebook! It provides a nice smooth surface that her pen just glides over and, most importantly, the ink doesn't smear under her left hand as she writes, a problem that has plagued her all her life.
Perhaps I should have test driven this notebook, before I reviewed it last time, but if you're a lefty, I thought you'd want to know.